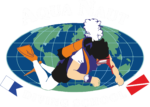 Long Business Description
Aquanaut Green Bay Protaras
The ONLY Scuba Diving School in Protaras right on the Beach.
The green bay diving site is located at Famagusta district in Protaras on the east coast of Cyprus. In this diving site, divers will find fragments of ancient amphorae on the bottom of the sea and dozens of colorful fish to see and photograph. The depth of the green bay diving site reaches the 12 meters with visibility up to 40 meters. This diving site is considered to be a perfect location for people who want to learn to dive as there are no currents and offers swimming pool like conditions in terms of calmness and depth of the sea.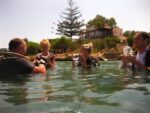 Short Business Description
Protaras Scuba Diving
Long Business Description
SDI scuba diving courses in Protaras for all levels. Shore and wreck diving in eastern Cyprus, Protaras, Ayia Napa and Zenobia wreck.
Custom Guided Dives to meet your dive experience and skills. Collection and Drop off from your hotel within 5km of the dive centre. Equipment maintenance, servicing & repair. Dragon Divers strive to ensure divers enjoy their dives on our tours. Whether diving the Zenobia Wreck, Tunnels and Caves or The Chapel dive sites, Dragon Divers will provide a friendly, fun, yet professional edge to all your diving whilst on the sunny island of Cyprus. For any further information use the phone number or email address below or the contact form and tell us your requirements.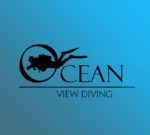 Short Business Description
Padi dive centre and Zenobia specialists
Long Business Description
Ocean view diving offer all Padi courses from the complete beginner through to full trimix diver. Daily dives to all local dive sites.