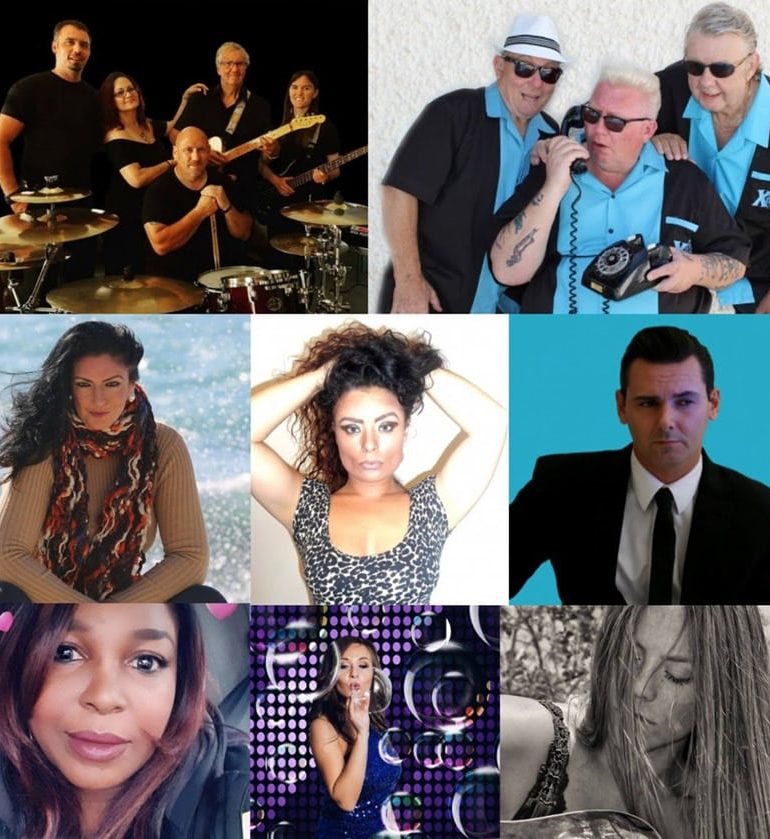 June will start off in Paphos with a music festival that will set the mood for the summer while also financially helping the Cyprus Multiple Sclerosis Association.
The Music Fest, which will take place on June 1 from 7pm until 10.30pm at the Pissouri Amphitheatre, will provide non-stop live performances by pop and rock acts.
There will be jazz, swing, rock and pop music from the 60s, 70s, 80s, 90s and more modern times when Lady & The Tramp, featuring Celia Stavri, take to the stage. The Paphos-based band, which is sure to deliver a performance with great stage presence and charisma, is made up of dazzling vocals, guitar, drums, bass guitar and keyboards.
Another band that will blow us away with its melodies is the Xiles Rock 'n' Roll Trio. The band, which specialises in 50s music, plays a great mix of well-known rock 'n' roll and rockabilly favourites that will have you dancing the night away. They have performed at various venues across the island and also in concerts and festivals. They have also played festivals in Germany and Sweden.
The festival will really be filled with female vocals and stage presence, when the four solo female artists will give Paphos all they have.
American singer Melissa Williams, who now lives in Paphos, has been working for 32 years as a professional singer in a total of 42 countries. She has sung for two presidents and worked with Isaac Hayes and Gladys Knight among others.
Another woman who is passionate about her music is Kirsty Dewar from central Scotland, who has been singing ever since she was six-years-old. Her education started at Grangemouth High School where she studied vocals up to Grade eight and learned how to sing in harmony. She then went on to study a BA in Popular Music at Edinburgh Napier University. A few years after she finished her studies, the singer found herself in Cyprus for six months performing as a live singer. When the six-month period was over she had fallen in love with the island and moved to Limassol. She now performs all over the island.
Giving the event a more soulful sound will be Stevie Dean, also known as the Diamond Diva, from London. Dean fell in love with singing even before she could talk. This passion became even more evident when she started to sing Motown, soul, reggae and blue beat songs. She has returned to our island due to popular demand and promises not to disappoint. As for the nick-name, the Diamond Diva was given her by her friends because of her love of sparkly things.
Last on our list of lady singers is Kaela Santosh, a powerful, dynamic vocalist with beautiful, soulful tones. She has been singing since she was eight-years-old and sang her way all through school and college, where she studied the arts alongside the likes of Rebecca Ferguson. Her huge, varied repertoire is guaranteed to please all audiences. The singer has also applied her talents to teaching, leading choirs and doing a huge amount of charity work.
The male solo voice on stage will belong to Gareth Severn as Robbie Williams. Severn has been paying tribute to Williams for over 20 years, so he has all the moves, mannerisms and vocals down. He was awarded European Number One Tribute to Robbie Williams in 2010 and also crowned the Official Robbie Williams Tribute for Red Stripe Lager on a UK National Tour back in 2009.
And if you thought all those live acts were magic, just wait until you see the Magic Bubbles Show, which is a unique and impressive show combining bubbles and magic. This will surely impress and add to the wow factor of the evening.
Music Fest
Charity concert with a group of groups and singers. June 1. Pissouri Amphitheatre, Limassol. 7pm-10.30pm. €10. Tel: 96-586629