It's Paw-ty time in Paphos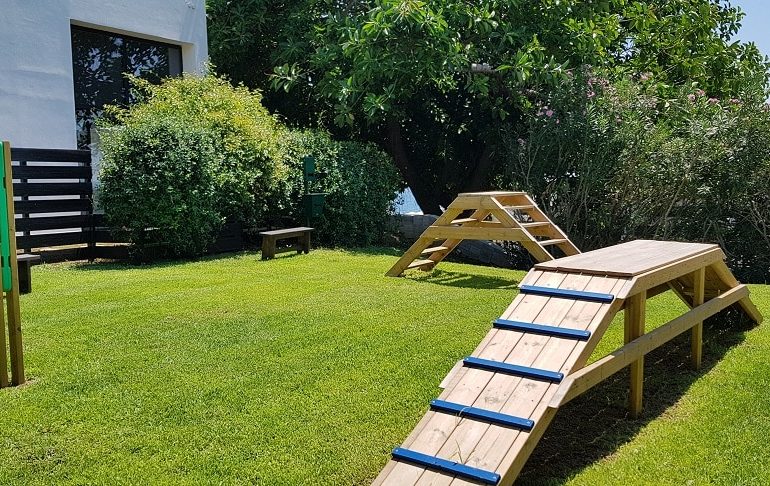 A Paphos hotel is holding its first dog party on Friday and the public and their dogs are invited to attend.
The 'Paw-ty', as it's being promoted, will celebrate Almyra Hotel on Poseidonos Avenue in Kato Paphos becoming a dog friendly hotel.
Dogs and their owners are invited to the event which will take place at the newly created dog park at the hotel on Friday from 6pm-8pm.
Radu Mitroi, Almyra hotel manager told the Cyprus Mail that entrance to the event is free and open to members of the public.
"The party is to celebrate the opening of our dog park and our new dog friendly status which sees us add another facility and service to what we already offer," he said.
Almyra is a member of 'Design Hotels' and attract clientele that are used to other European Design Hotels, where dogs are made very welcome, he said.
Although the park will only be open to residents and their dogs after the party, public events may be held there again in the future and there is a possibility that it may also open to the public he said.
The enclosed park has a lawn and an obstacle course for dogs, water, doggy bags, shade and benches for owners to sit on.
Certain restrictions will apply to guests wishing to bring their animals to stay at the hotel, such as weight and size, he said, and only some rooms are being offered to dog owners and their canine friends.
The hotel manager noted that these specific rooms, are on the ground floor and have terraces (dogs are not allowed in public areas) and that special equipment has been purchased to give each room a deep clean once guests and their pets have checked out.
"It will be completely sterilised," he said.
He also noted the importance of dogs in families and that owners often want to take their pets on holiday with them as they are members of the family.
"I am a dog lover and have two dogs of my own which came over with me from Israel. Dogs are such an important part of a family and people want to travel and holiday with them."
A dog staying at the hotel will receive a bone shaped name tag engraved with its name and a dedicated room service menu designed for dogs is also offered, along with a dog bed and bowl, he said.
There is also an 'in room' massage available for dogs.
"In the future, we may hold birthday parties for dogs where non-guests will be able to use the pet facilities," he said.
Around 20 dogs and their owners are already signed up for the party and entry is only allowed via pre-booking, he said.
Each dog will be given a 'bark bag'- a canine version of a party bag, which will contain all sorts of goodies for dogs inside.
To book for the 'Paw-ty'- Almyra Hotel: 26 888700