Larnaka Tower: The Go Ahead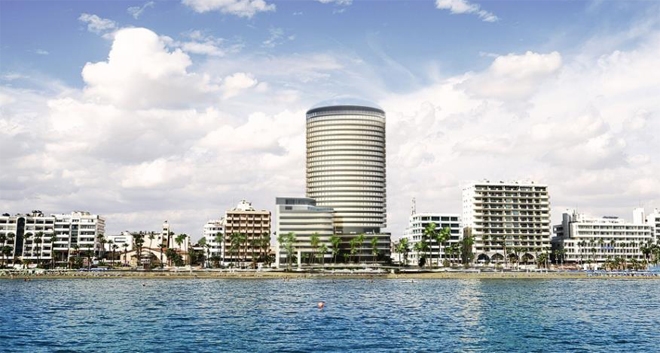 Russian investor Nikolai Potapenko, is currently in the process of acquiring the licences required for the construction of the long-awaited project, Larnaka Tower.
The Larnaka Tower project aspires to complete one of Cyprus' the most prime beachfront sites. The development comprises luxury residential, 5 star hotel and offices class A on the Larnaka seafront boulevard, Finikoudes Beach.
The Residential Tower will stand impressively up to 110 meters high with 30 floors and the hotel will have 100 rooms. The Larnaka Tower will be a perfectly balanced development with varied property opportunities and outstanding modern design.
The project, which is estimated to cost around €170 million, will feature:
Five Star Hotel, Residences and Business Center:
• Development of 60 000 m2
• 440 parking spaces
• Construction date start – April 2019
Residences:
• Height 110m2 – 30 floors
• 148 Apartments including 3 Penthouses
Business center Class A:
Total area: 5175 m2
Five star hotel:
• 100 rooms
• 2 restaurants
• 2 Swimming Pools (indoor and outdoor)
• SPA
The construction of the project is expected to begin in April 2019 provided that all necessary licences have been issued. The construction works will last for a total of 2.5 years while both the hotel and the residences will be delivered together in the same phase.